Well, we can't believe it's almost been a whole year since NAB 2015! The excitement is building up and we are looking forward to seeing what's in store! One thing we will be keeping our eyes out for is the Adobe stand, and here we present the current things to keep a track of! There will be new features in Premiere Pro, Adobe Media Encoder, Audition and After Effects, and these will be available to Creative Cloud members later on in the year.
Two new things that will be featured in both Premiere Pro and Media Encoder is the New Media Management. This will enable users to have more control over the handling of files during ingest process, allowing more flexibility when working with large media. And if your workflow requires you to transcode, you can set Media Encoder and Premiere Pro to handle that for you also. Premiere Pro This new release of Premiere Pro comes with more support for native formats than ever before, with the inclusion of 6K and 8K files from the RED Weapon camera, its certainly a fantastic updated version. When working with heavier media, users can generate proxies on ingest if they are working with devices that are lightweight and portable, this can be done by automatically associating them with native full-resolution media. By clicking one single click, you can choose between full-res and proxy.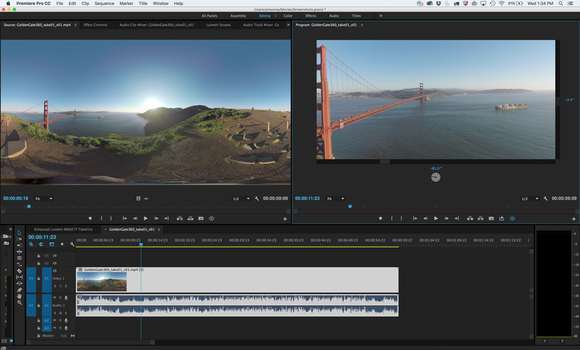 Having more features in the Lumetri colour panel and Lumetri scopes gives users the chance to be more creative than ever with colour. The new HSL Secondaries allow for quicker more intuitive ranges of colour within a single shot. Support for colour control surfaces like the Tangent Elements, Wave and Ripple enable more advanced colourists to feel more at home. After the excitement arose from the immersive video experiences, Premiere Pro gives powerful support for VR Video workflows. With a click of a button you can import equi-rectangular stitched video media and enter VR Video mode, allowing you to to use pan and tilt controls to preview experience inside the sphere. Even directly click dragging can be done on the video clip, and freely pan around so you know what your viewer would be seeing when looking in the given direction. Metadata flags are added to allow you to share easily on supported sites such as YouTube and Facebook.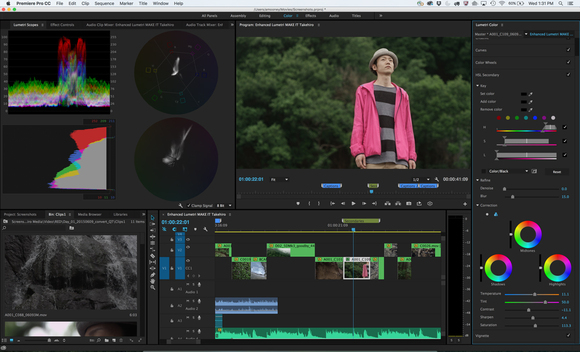 New media management, transcode and proxy generation capabilities are also available alongside all of the new features listed above, Adobe Media Encoder also contains multiple new features, including the addition of the familiar Media Browser, and a new Publish to Twitter feature for easy sharing with followers.
We're excited to see what else there is, and there is plenty more to come in the next release of Premiere Pro CC and Adobe Media Encoder CC.
If you're heading to NAB Show 2016 this year get yourself to Booth : SL3910 April 18-21 to see live demos!
Tweet us at @editorskeys to say 'Hi!'