This review is from Fly Away - https://flyawaysimulation.com/news/4782/
We love seeing reviews of our products and this week 'Fly Away' reviews the new Flight Simulator X Keyboard
Fly Away loved the keyboard and said:
"The FSX Keyboard features over 100 shortcuts for FSX, as well as some attractive and eye saving back and side lighting that glows a soft white with a hint of blue...They've done this with a very intelligent color coded legend system. Both CTRL keys are colored blue, the SHIFT keys are colored green, and theNum Lock key is colored a light orange."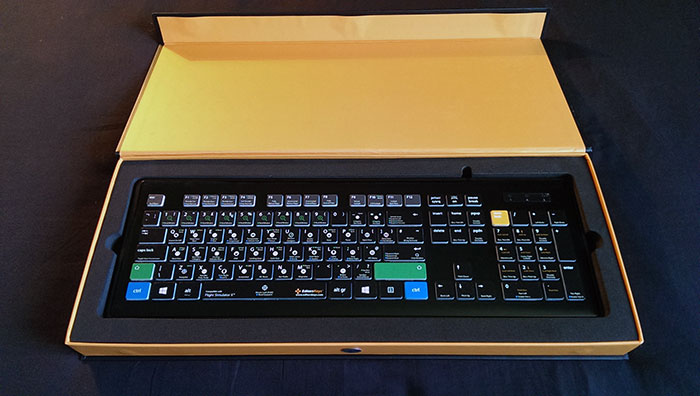 and
"Editors Keys have proven that they know how to make an exceptional product for a niche market. With a lot of hard work, and some input from the community that helped fund the project, they created the FSX Keyboard. Which is without a doubt, a perfect FSX companion. "
To read the full review, click here: