It was only a matter of time until Google created a state of the art, ultra cool smartphone. So read below all the features of Pixel!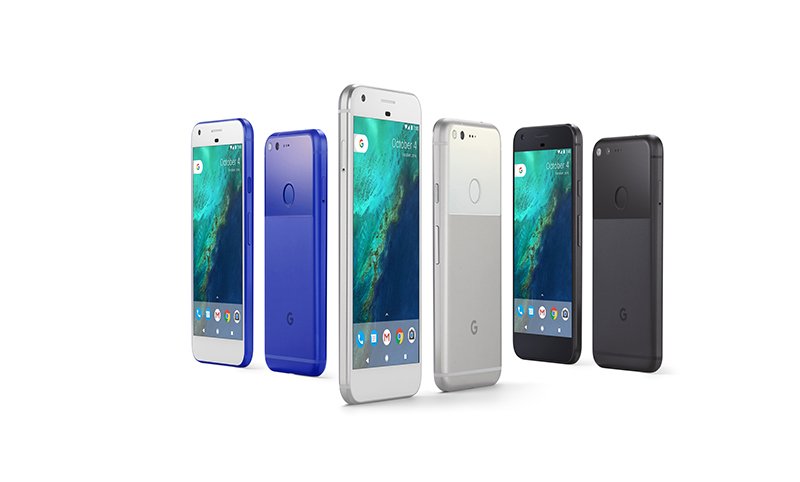 Google Assistant
Pixel will be the first phone with the new Google Assistant features built in. The Assistant works when you touch and hold down the home button or say the chosen word. When watching the event demo, Assistant is used to gather photos from a specific time or place of the past, and will play chosen music you ask it to play. The Google Now is also integrated on Tap functionality, giving the user to swipe up with information on the screen, e.g. a cinema location and it will offer more information like reviews.
Camera
Scoring an 89 in DxOMark, which is the highest rating ever, the Pixel and Pixel XL cameras are definitely a cut above the rest. With a 12.3 megapixel resolution and large 1.55 micron pixels and an f/2.9 aperture. Google has said that its new camera has "the shortest capture time on any mobile camera ever." Along with all of this, there is a gyroscope based video stabilisation on board, yet there is no optical image stabilisation for stills.
Endless Cloud Storage
Something that will certainly make a lot of users happy! Google will now allow free unlimited storage for full resolution images and videos shot with the Pixel. This is very similar to the standard Google Photos backup ability, but will take off the size limit and compression, even with 4K video shot with the Pixel.
Connectivity and communications
So those who purchase the Pixel phone will be receiving the latest Android updates directly from Google as soon as they become available. As Pixel is on a roll, they have added fast charging that allows users to have 7 hours of power in 15 minutes of charging! Google has also added a 24 hour live phone support right into the pixel software, allowing a tech support operator can see what is on your screen at that precise moment and therefore helping you all the time. Pixel also has Google Duo preinstalled.
Made for mobile virtual reality
Pixel is the first Daydream compatible phone, and Google have announced that the $79 Daydream View Headset will be able to assist the Pixel for VR use. The Daydream View comes with a motion controller that is accurate, that Google has claimed that you can even draw with it. The controller slots inside the Daydream View itself for storage.
So looking at the hardware of the Pixel, the new Google phone is made out of full aluminium with a large glass window at the rear, surrounding the camera, flash and the fingerprint sensor which is now referred to as the Pixel Imprint. The Pixel XL comes with a 3,450mAH battery and the Pixel has a 2,770mAh battery. Both displays are AMOLED, both devices have 4GB of RAM, USB-C, a choice of 32GB or 128GB storage, Bluetooth 4.2 and a 3.55mm headphone jack. We like the headphone jack feature, we bet you do too!
So what's the damage? Starting at $649 for the 5 inch Pixel with 32GB storage which is available for preorder now, it appears this may be a little out of reach for some. For the 128GB onboard storage you are looking at coughing up $749, $769 for the larger Pixel XL and $869 for the XL with 128 GB. You can choose between black or silver or to be extra fancy Google have offered an exclusive blue option with Verizon in the US, although this option comes with just 32GB of storage.