The Lightroom app for iOS has been updated by Adobe in order to make the most of the enhanced and better quality cameras on the iPhone 7 and iPhone 7 Plus.
Bringing specific lens and sensor profiles for both of Apple's new devices, the latest version of Lightroom for iPhone, v2.5.2 features specific dual lens optimisations for the 5.5-inch handset.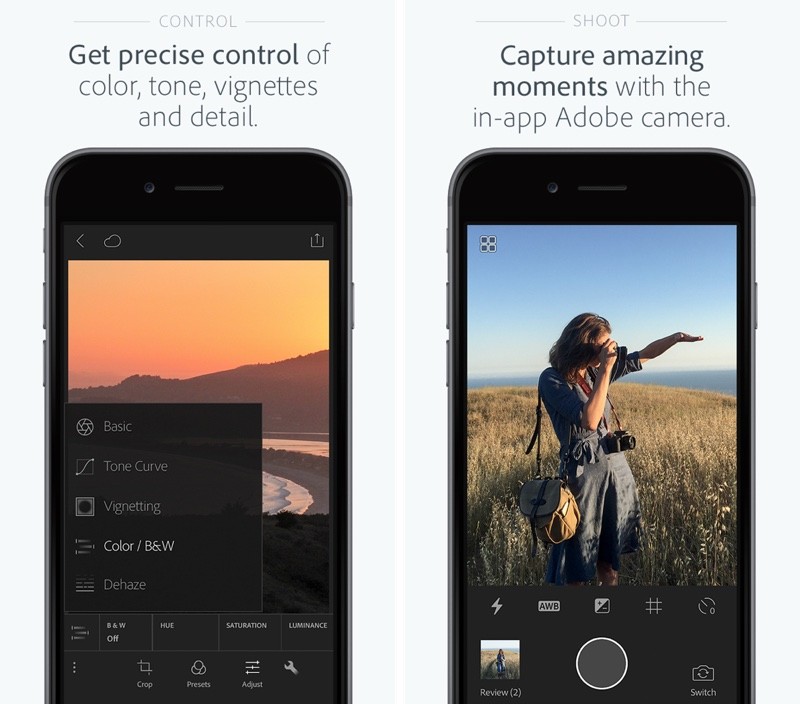 Bringing better colour, noise and lens profiles for Adobe's digital negative (DNG) image format when used in conjunction with the iPhone 7 series, which allows photographers to edit images while avoiding the nuisance of visible distortions typically brought by data compression. Along with all the support for Adobe's RAW file format, the new iteration of Lightroom which supports the DCI-P3 wide colour gamut display featured in the iPhone 7 and 7 Plus, and which was initially seen in the 9.7 inch iPad Pro.
The improved version offers 25 percent more colour than sRGB. These latest updates build on Adobe's last version 2.5, which brought along RAW shooting capability to owners of Apple devices equipped with a 12-megapixel camera including the iPhone 6s and 6s Plus, 9.7 inch iPad Pro and iPhone SE.
Adobe Photoshop Lightroom for iPhone is a free download for iPhone and iPad on the App Store.
a fan of Adobe Lightroom? Want to speed up your edit, click here to view our range of Lightroom editing products.